Interior Paint Trends For 2021
2020 was the broadest year to invest in our homes and transform them into the ideal living spaces for life, work, and play.  It was the year we rediscovered our passion for long sot interior paint projects or renewal of past but dropped hobbies.  2021 now is a wonderful time to take on a painting project with a fresh start.  Below we along with Benjamin Moore have laid out some of the hottest 2021 interior paint trends and color schemes to help trigger your internal design powers.
To our home page at: https://driveinpaint.com/
Vivid Shades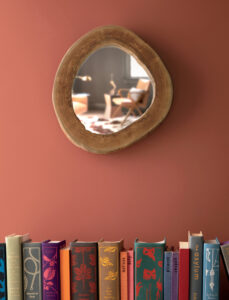 In 2021, we will likely see a resurgence of rich and saturated colors that bring life to any room. From jewel tones to earthy shades, these colors will brighten your interior space. Vibrancy paired with a mix of muted colors makes for the perfect balance – creating an energizing yet cozy environment.
Naturals from Nature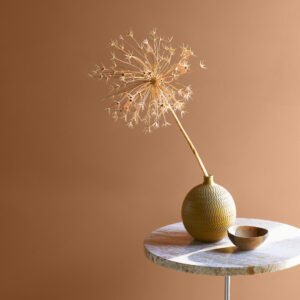 We've gained a newfound appreciation for the natural beauty of things in the look and feel of your home. In 2021, we see homeowners will gravitate towards warm, rich colors, including rich browns, mossy greens, and deep blues, that provide a sense of security and comfort.
Pastels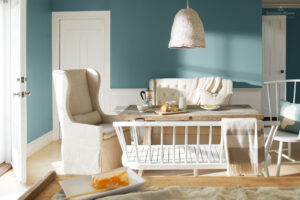 Yellows and blues are this years pastel favorites as they provide a sophisticated and antique-looking feel to your home. The muted yellows can act as a neutral or as an accent when combined with more intense blue shades. You may consider adding hints of greenery to tie the space together.
Walls with Options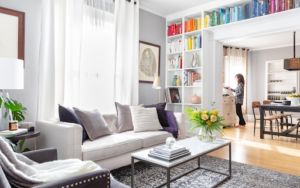 Ben Moore along with other brands are backing neutrals this year as they seem to be making a comeback by shoppers and designers.  Taupe for example and warm whites give your home a simple and elegant look. These shades act as the perfect backdrop for modern pops of artwork and bold color.
Benjamin Moore's 2021 Color of the Year pick is . . .
In early October, Benjamin Moore announced their 2021 Color of The Year. Aegean Teal is an adaptable blue-green shade which offers a soothing and uplifting feel. When Benjamin Moore came up with this color, they were inspired by the kitchen and how people were spending much more time in their homes. Aegean Teal and 11 other complimenting shades make up the official 2021 palette. Check out our selection of Benjamin Moore paint at DIP.